YLE
National Broadcaster
"I'm puzzled... if we didn't have ioGates, what would we do with all these media files?! It makes your production so much easier to handle."
The Eurovision Song Contest has been having a revival in recent years. In this interview Annastiina Paavola from YLE (Yleisradio Oy) let's us in on how they use ioGates
Back to Customers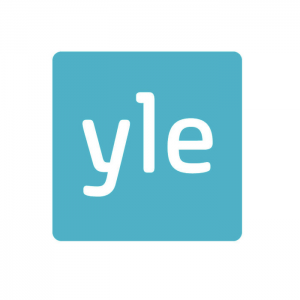 Revival of Eurovision Song Contest
Back in the 80's, Eurovision Song Contest was huge in Denmark. Maybe you also remember sitting with your parents, eating candy and celebrating the contest on the single TV in the house? Singing along? Or at least boohhooing or cheering at the verdicts?

Most of us drifted away from the show, but it's getting a revival, at least here in Denmark.

The same thing is happening in Finland, where the National Broadcaster YLE is reporting TV-view-records with the national selection show.

This has the effect that the show is growing bigger and bigger, and the same goes for the need (and demand) for clips to the Social Media channels.

In this interview Annastiina Paavola from YLE (Yleisradio Oy) let's us in on how they use ioGates:
Production workflow for Eurovision Song Contest
We use ioGates in our national selection show production for Eurovision Song Contest. The selection begins in Autumn, and the national selection show is broadcasted live in early Spring.

The main production workflow
One workflow with ioGates, for example, is when we have the first cut from the edit. They send it to the graphics, sound and color grading departments with ioGates.
Different departments transcode the files – again using ioGates – to different formats, as we use the same multimedia products on various platforms, like Broadcast, Instagram, and YouTube.

When we have the final cut, we sent it to the artist for approval and integrate it with the systems inside YLE.

ioGates makes it easy to send the file safely to someone outside of YLE and the production team. That eases my own workflow.

When we deliver master files for different media platforms, we need to have the YLE logo on the screen, which is easily done with ioGates.

During rehearsal
During rehearsal, we had a multi-camera director doing mix takes. Everything is uploaded to ioGates, and different departments like styling, the show team, promotion people, social media people, and the director can watch the clips and make possible changes for clothing, camera angels etc.

During voting
This year, our international jury was connected via Skype.

Last year we used Google Drive to store and send them the files for review. This year we used ioGates – and I think it was much better.
What made you switch to ioGates?
Hopefully, our customers think their job is easier when they make the switch to ioGates. We asked what Annastiina used before, and why she made the switch to use ioGates?

"Before ioGates, we used many different systems and kind of pieced them together. We used Google Drive a lot, for example.

Then we noticed that Eurovision Song Contest used ioGates (They've been using it since 2014), and we liked the way it worked.

We looked into it, and one of my main concerns was that it should have the possibility to convert video to multiple formats or edit the video pre-ioGates, I needed to ask the editor to do it, but now I can do it myself. It makes my life so much easier!

Before, we used Google Drive, but with ioGates, it's:

- Easier to name the clips and make sure that files are in the right folders, ready to share.
- Faster to share with multiple users, both inside and outside our YLE office.
- We could access ioGates from home, during the Covid, so everyone could keep working.
- And it's very nice to have ONE place for all media files."
Conclusion – Production workflow w/o experts
Eurovision Song Contest-process is special as it both involves production experts and newbies, such as the artists.

So, YLE needs to be able to send the media files securely out of the production facility and in a way that makes it easy for the artist to receive and watch them.

ioGates is used in the production team, producers, broadcast team, and the social media department, making video transcoding a necessary and preferably easy step, done fully automatically in ioGates.

Annastiina said: "Last week we had a high-level meeting, and I mentioned I'm quite puzzled. If we don't have ioGates for the next season, what should we do with all these media files? The show is getting bigger and bigger, and we're breaking the records in TV viewers and as we know, people want more content for different channels."
About
Annastina Paavola
Associate Producer and Head of Delegation in Eurovision Song Contest

YLE / Yleisradio Oy, The national TV-station in Finland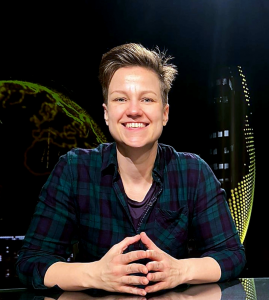 See ioGates ioGates in action

Share, Collaborate, Review & Manage
Your Video Projects In Minutes
Book a demo