B-Reel Films
Production Company

"ioGates is a very reliable service for film production. The team provides great customer care and service. Support consistently answers me within 5 minutes."
Johan Haggstrom from B-Reel Films explains why ioGates was the perfect solution for their ever-changing needs. Over to you, Johan.
Back to Customers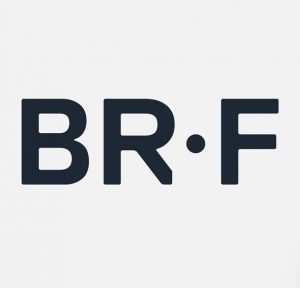 How B-Reel Film uses ioGates
We use ioGates in almost every drama project, mainly to send out dailies to the crew, but the process changes from project to project.

For instance, we are working on a drama series with eight episodes of 45 minutes.

We are three different teams working with different sections of the series, and in those types of projects, the dailies process is quite complex.

Another example is the feature film "I AM ZLATAN" we just shot.

80% of the film was shot in Sweden and 20% in Amsterdam, Holland.

We used ioGates both for the dailies process and for transferring the editing files from the set to our editing systems.

We had around 20-25 people receiving the dailies.


Unique Workflows
The DIT would upload the transcoded files to ioGates with the ioGates Desktop app at the end of each day. Three Avid workstations with the desktop app installed would download the camera files overnight.

When the editing team arrives in the morning, they sync and log the footage and then send the dailies through ioGates.

That's our workflow. So, we both use it for the dailies and the editing files from set to editing station.
Why did B-Reel choose ioGates?
B-Reel Films hasn't always been using ioGates. But Johan Haggstrom required a tool to handle the complex process of sharing, collaborating, and transcoding the dailies.

A Swedish postproduction company recommended ioGates – and then you could say the rest is history. Still, the fact is that a recommendation doesn't cut it: The product/service you invest in needs to deliver value by making your job easier:

"I really like the automatic download function that saves us a lot of time!

When we arrive at the office in the morning after a shoot, we have all the files we need to take the next step forward, so that's very, very good."

Johan continues to explain that the security aspect is also of high value to the team:

"The security aspect makes the job easier. It feels very safe.

We can have password-protected links attached to a phone, so you get the security code sent to you, which is fantastic in terms of security.
About
Johan and B-Reel
Johan Haggstrom is an editor and production coordinator and works in the Post Production team for B-Reel Films (www.brf.co), which is a fully independent, award-winning production company with offices in Los Angeles and Stockholm.

They do commercials, films, documentaries, TV, music videos, and brand stories with a roster of +30 directors.

B-Reel Films was founded in 1995 as a Film & TV production company.